The 2000 AD ABC #50: Invasion
Stiffen your upper lip and grab your shotgun - Bill Savage takes on the Volgan invaders!
9 hours ago
Birmingham nuked, London swamped, the government executed on the steps of St. Paul's - this is Invasion! With Blighty crushed beneath the boot-heel of tyranny, only one man can save us - East-End lorry driver Bill Savage!
Pat Mills and Jesus Blasco's classic strip from the dawn of 2000 AD gets the 2000 AD ABC treatment!
Pick up the saga of Savage with these graphic novels: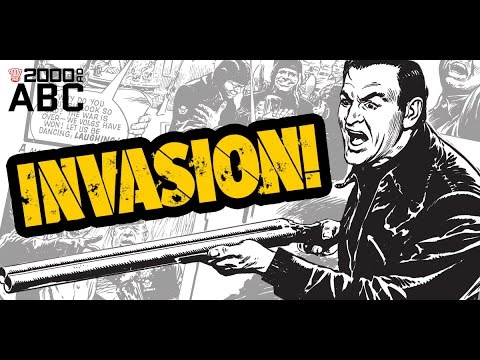 Watch more episodes of The 2000 AD ABC here
Every week, The 2000 AD ABC brings you another bite-sized video unveiling a classic story from the Galaxy's Greatest Comic - from ABC Warriors to Zombo! Hosted by publicity droid Molch-R, The 2000 AD ABC gives you the lowdown on mind-blowing stories from some of comics' top creators!